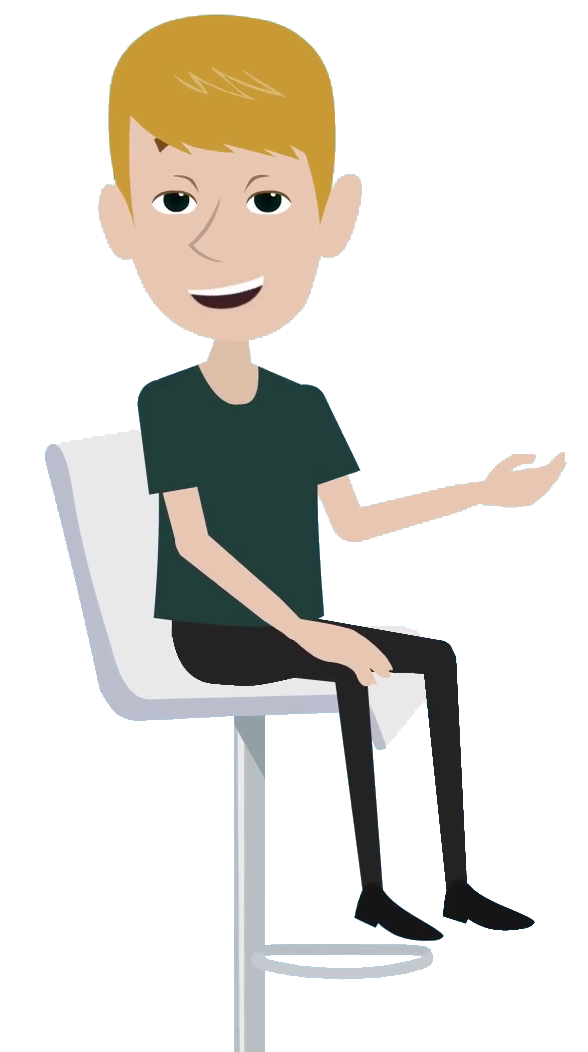 Welcome to the
21 DAY CHALLENGE
Free Tantric Sex Education
by The New Tantra
Animation by power_design / Script and production by The New Tantra
Copyright © 2020 The New Tantra
Welcome to the
21 DAY CHALLENGE
Free Tantric Sex Education
by The New Tantra
Animation by power_design / Script and production by The New Tantra
Copyright © 2020 The New Tantra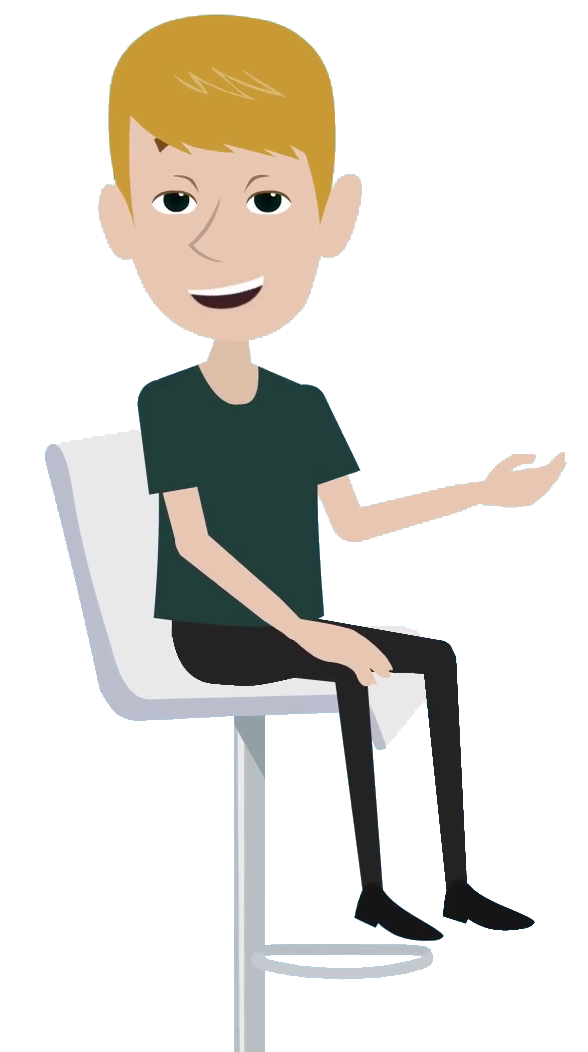 YOU NO LONGER HAVE TO SETTLE FOR BASIC SEX!
Imagine increasing your sexual stamina, erotic connection and intensity of pleasure – in just 3 weeks.
The 21 Day Challenge encourages you to explore tantric sex in the comfort of your own bedroom.
Watch the Introduction video and sign up with your email to receive:
A new tantric sex animation every day for 21 days in your email inbox
A workbook with tips to succeed and a journal to keep track of your progress
The occasional newsletter from The New Tantra with the latest TNT buzz
THE 21 DAY CHALLENGE IS FREE!
Anyone can try, no matter what gender, sexual orientation, single or in a relationship.
GOOD LUCK from The New Tantra team!
About the 21 Day Challenge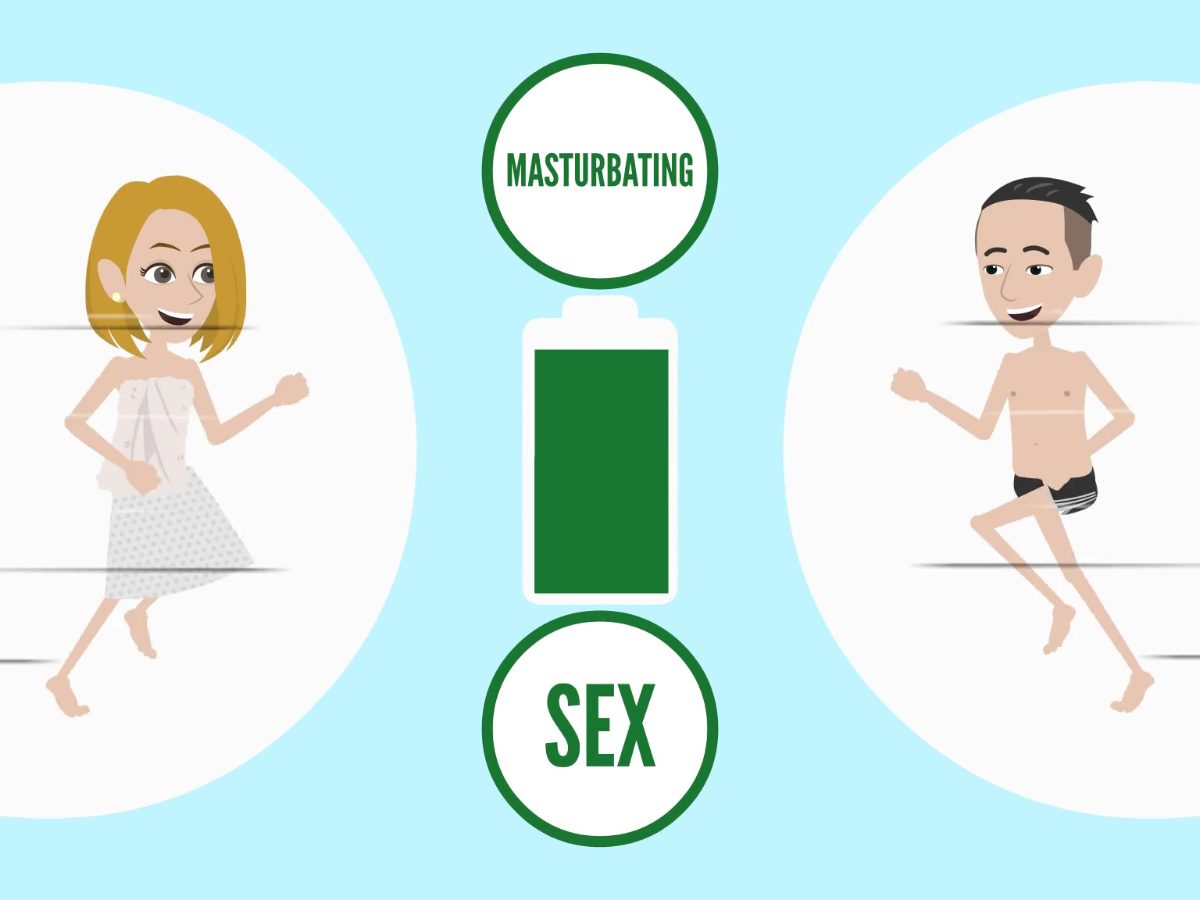 HOW DOES IT WORK?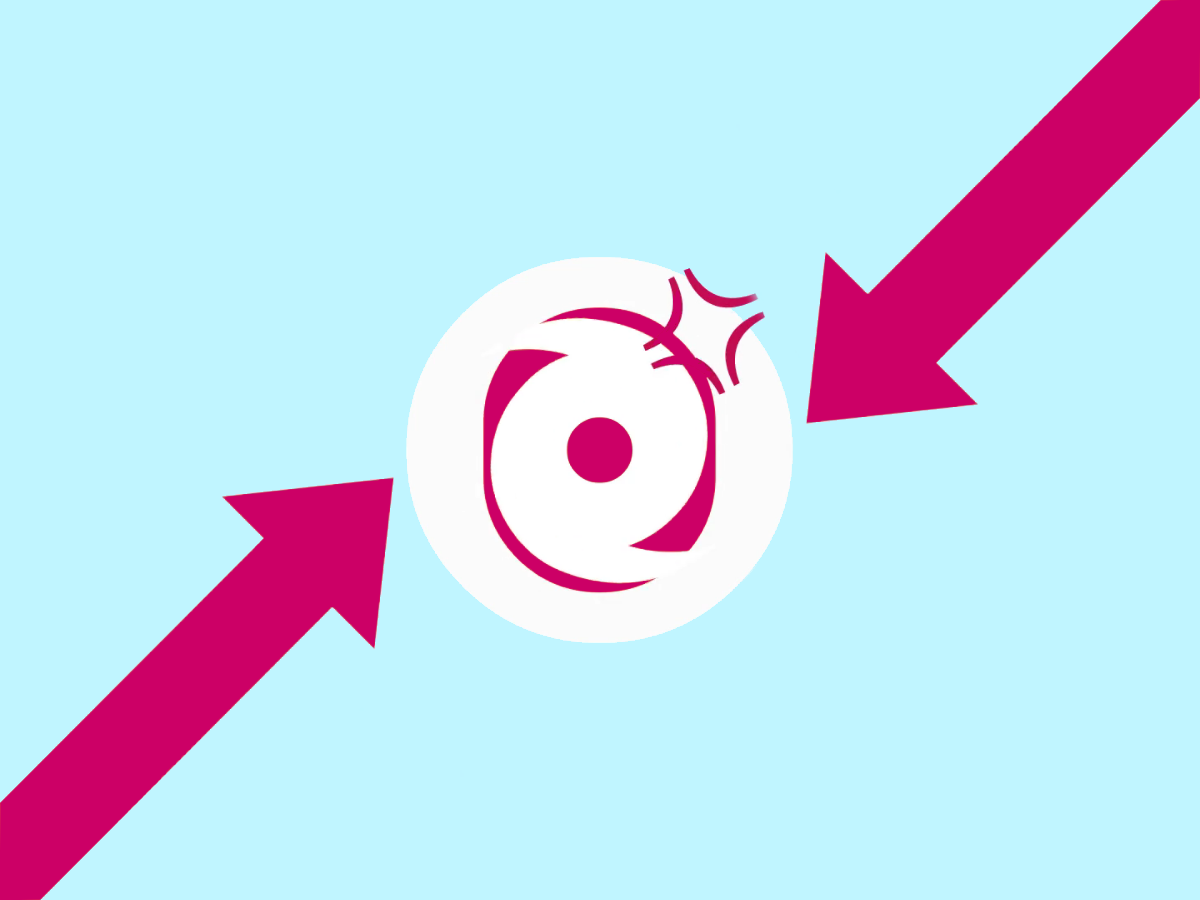 WHAT IS SPASM ORGASM?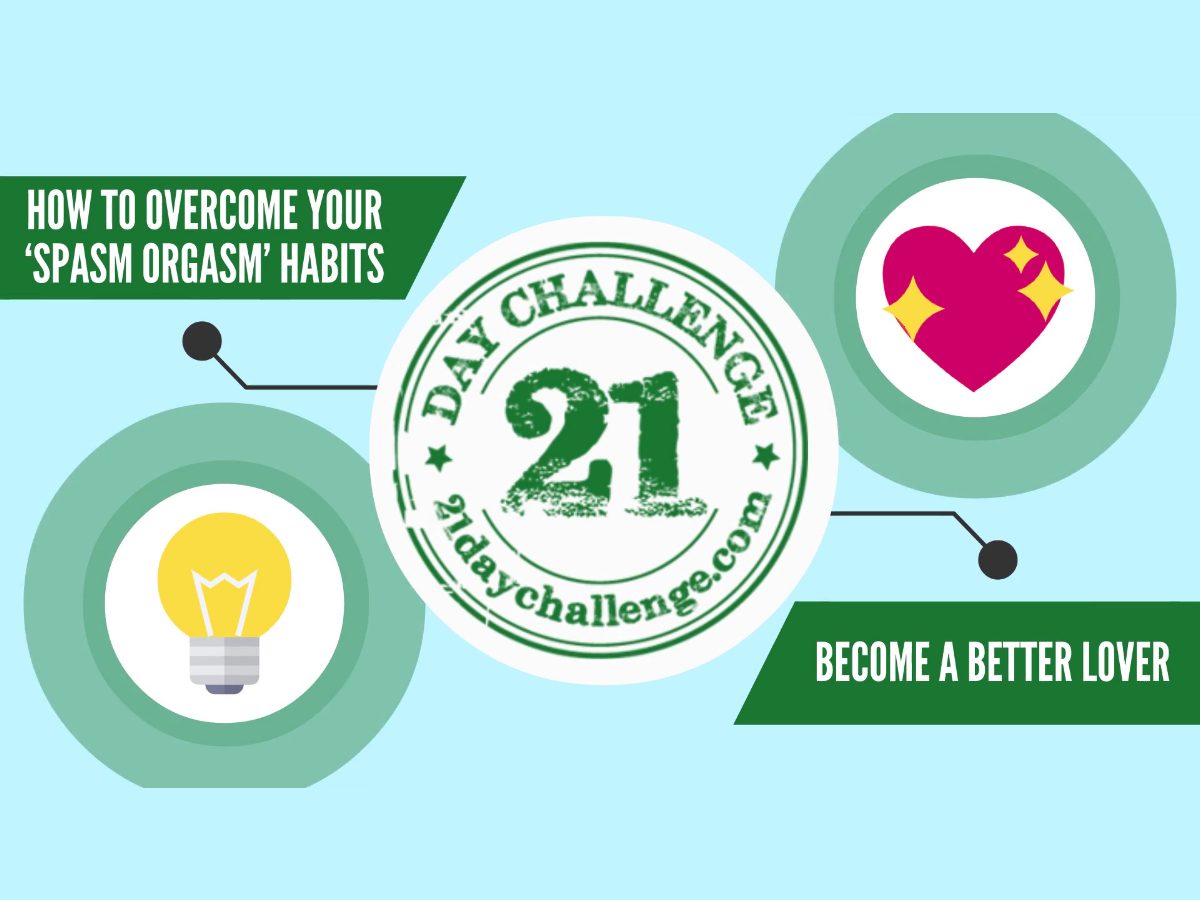 POSSIBLE BENEFITS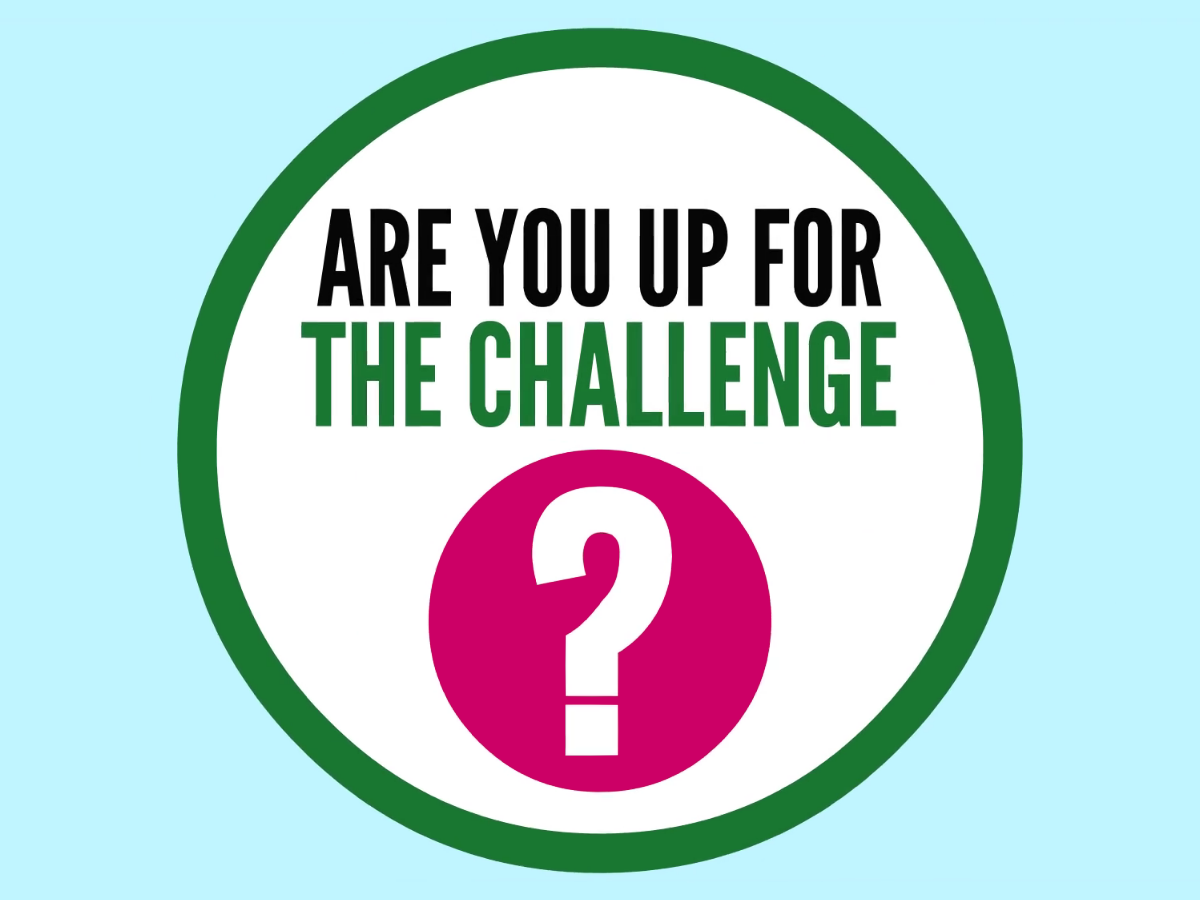 WHY SHOULD I TRY?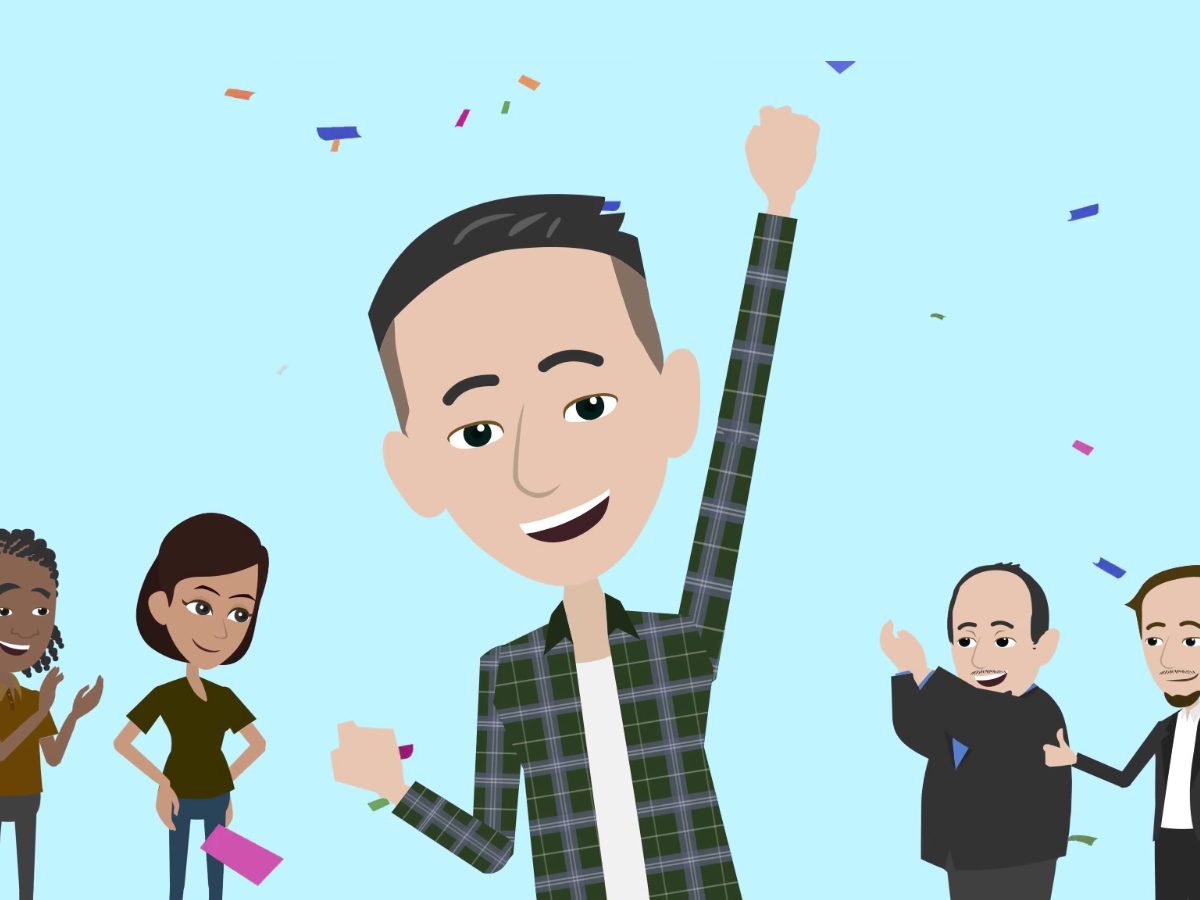 TARGET AUDIENCE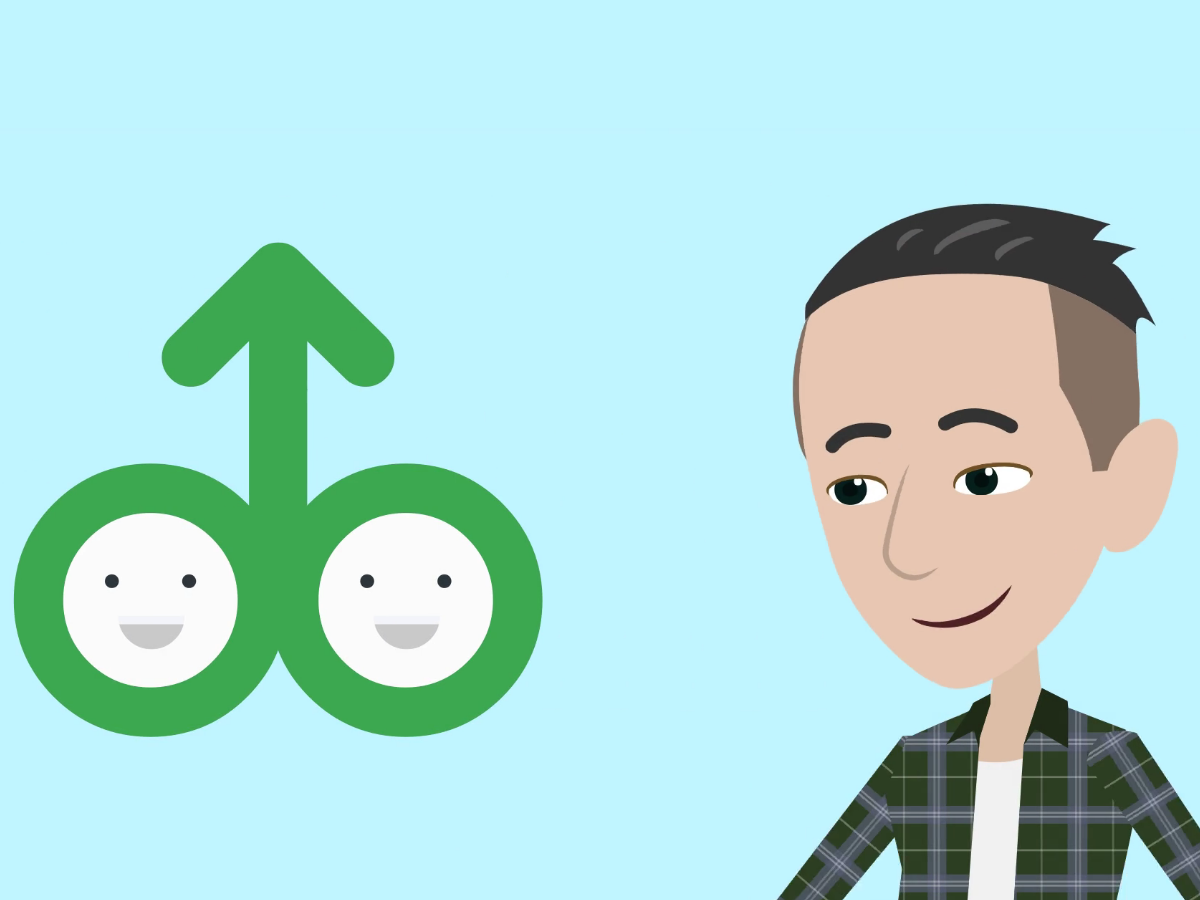 WHO CREATED IT?
HOW DOES IT WORK?

Watch the 21 Day Challenge Introduction video and sign up for free with your email address in the form below. You will then receive a new support video in your email inbox every day for 21 days + your 21 Day Challenge workbook.

During the Challenge we invite you to abstain from having the regular spasm orgasms, but you shouldn't go abstinent. The key is to stay sexually active. You are recommended to have sex or to masturbate to build up your sexual energy. This will give you the best results.

Watch each daily video to learn how to overcome your spasm orgasm habits and become a better lover. If you have a 'miss' during the 21 Day Challenge (a spasm orgasm by mistake), brush yourself off and get right back to your practice. You can unsubscribe from the email chain and then re-subscribe to reset your emails at Day 1. NOTE: YOU WILL NEED TO RESUBSCRIBE WITH A DIFFERENT EMAIL ADDRESS!

If you have technical issues, please contact The New Tantra using the form at the bottom of this page.

WHAT IS SPASM ORGASM?

For men it's the ejaculation orgasm. For women it's rubbing the clitoris into a clitoral orgasm.

It's the orgasm you get during sex or masturbation when you clench and contract your bodily base and peak the energy into a 5 to 10 second intense sensation of pleasure. Most people recognise when they had a spasm orgasm by pumping contractions (or spasms) in their genitals.

Many people notice that their interest in sex drops right after a spasm orgasm. This often includes less attraction to their partner as well. Some even fall asleep. This doesn't necessarily happen to everyone, but it's recognised as a pattern by many. The effects are often more pronounced in men.

We invite you to abstain from the spasm orgasm for 21 days with this challenge and observe for yourself what changes occur. Some tantric practitioners also refer to the spasm orgasm as the peak orgasm.

POSSIBLE BENEFITS

During the 21 Day Challenge we invite you to abstain from having spasm orgasms while remaining sexually active. Sacrificing the regular 5 second orgasm can be extremely rewarding.

Some of the possible benefits may be:
- increased sensitivity in your body and genitalia
- more pleasurable sex
- deeper orgasms
- more energy and sex drive
- more attraction to your partner
- feeling less grumpy and more positive
- and it can help against erectile dysfunction and premature ejaculation

WHY SHOULD I TRY?

Nearly everybody says they like being horny. The problem with basic sex is that most people say that after one or more regular spasm orgasms it leaves them less horny and low in energy.

Long-term we have noticed that this regular way of having sex or masturbating may cause tiredness, grumpiness, less attraction in our long-term relationships and less pleasurable sexual sensations in our bodies.

The 21 Day Challenge cartoons let you explore tantric sex and experience it first-hand in the comfort of your own bedroom. It encourages your body to open up and let you experience a more intense and satisfying sexuality.

Try it out and see if it is true for you.

TARGET AUDIENCE

No previous tantric (or even sexual) experience is needed to sign up for the 21 Day Challenge.

Anyone with a slight interest in sex can try:
- Men, women and anyone in between.
- Single people or people in a relationship.
- People of any sexual orientation: straight, gay, lesbian, bi or anything in between.

WHO CREATED IT?

The 21 Day Challenge cartoons are based on the book "50 Misconceptions of Sex" written by Alexa Vartman, the founder of The New Tantra.

TNT is one of the largest tantra organisations in Europe and aims to create a modern, practical tantra suitable for the 21st century. The organisation offers workshops, online courses and private sessions on tantric sex and more.

The 21 Day Challenge is part of TNT's educational program on tantric sex.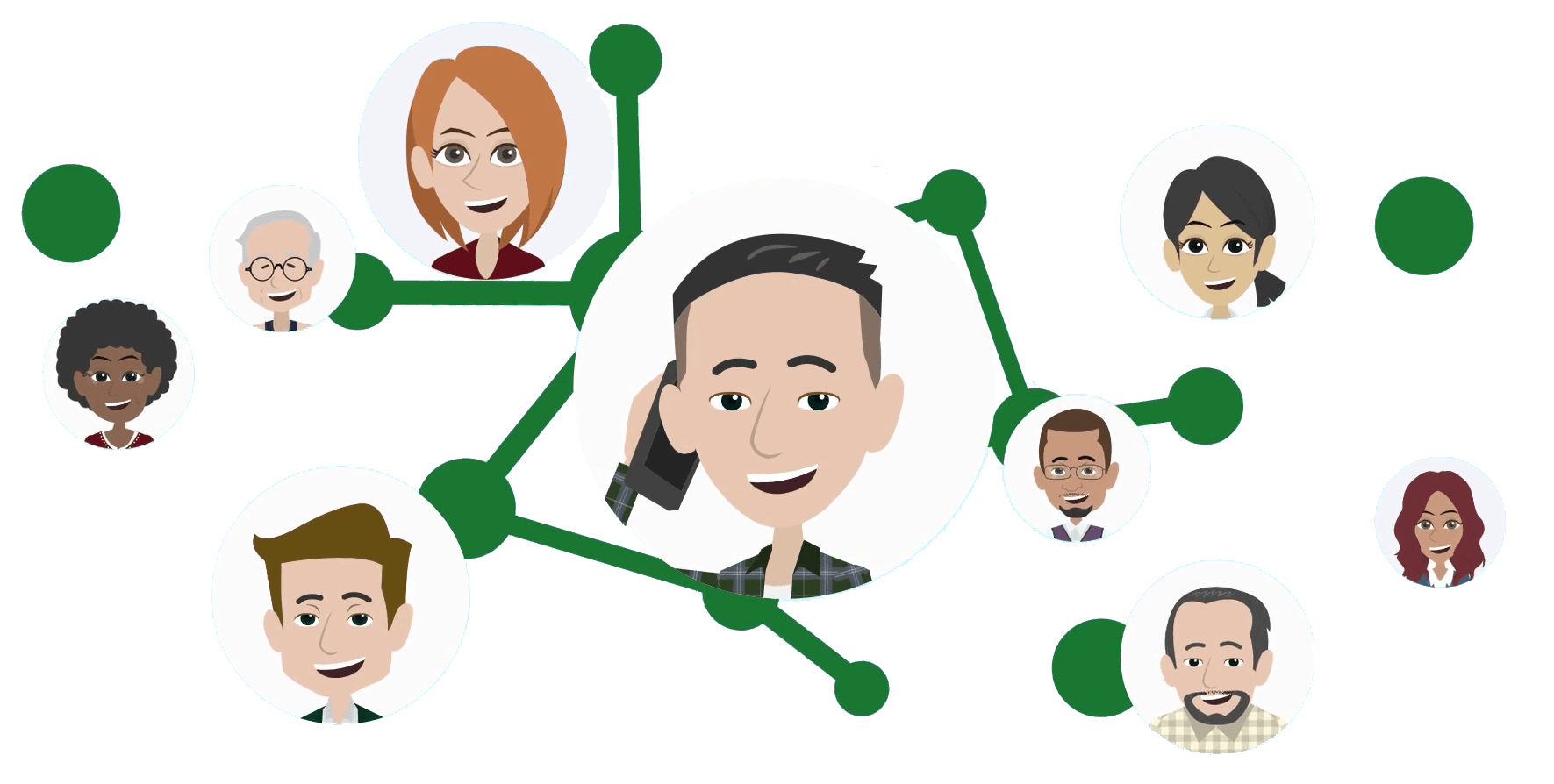 Do you want to go deeper and learn more of the techniques from the 21 Day Challenge?
Here are some useful links from The New Tantra you can check out:
Join The New Tantra's mailing list
If you experience technical difficulties with the 21 Day Challenge or want to know more
about what The New Tantra has to offer, send a message through the contact form.